CAMPEN Foam Mixers
The CAMPEN foam mixer comes in four different versions for foaming and accurate dosing of latex etc.
The configuration of the CAMPEN foam mixers can easily be adapted to your specific production set-up. CAMPEN also offers complete carpet backing systems, where the mixer is an integrated part of the solution in combination with different types of application systems.
Market leader in the carpet machinery industry
The use of fillers in latex compounds is very widespread in the carpet industry, which results in deviations in the compound density. At the end of the 1970s, CAMPEN faced this challenge and developed its patented measuring system for continuous density measuring.
Measuring pipe for continuous compound density measuring
The compound density at pump pressure and atmospheric pressure can be continuously measured by means of this system. Consequently, the quantity supplied and the density (at atmospheric pressure) of foamed latex or the like can be controlled very accurately.
Savings as a result of exact density and output
As the density and output can be controlled very accurately, the window of tolerance within which one can operate becomes much smaller. As one always wants to ensure that output is equal to or larger than a certain setpoint, a smaller "plus / minus window" will automatically result in considerable savings.
Filter Bucket
To avoid clogging in the relatively narrow passage in the flowmeter, it is a good idea to have a filter mounted on the supply side of the foam mixer.
The CAMPEN filter buckets come with loose filter inserts with different hole sizes.
The filter buckets can be removed for cleaning, and by installing two filters in front of each mixer, they can also be cleaned during production, if needed.
Our 3D video shows how the automatic foam mixer and density measuring system work. To see the full-length film and have a further explanation of the process, please contact Peder Helbo, our Sales Director.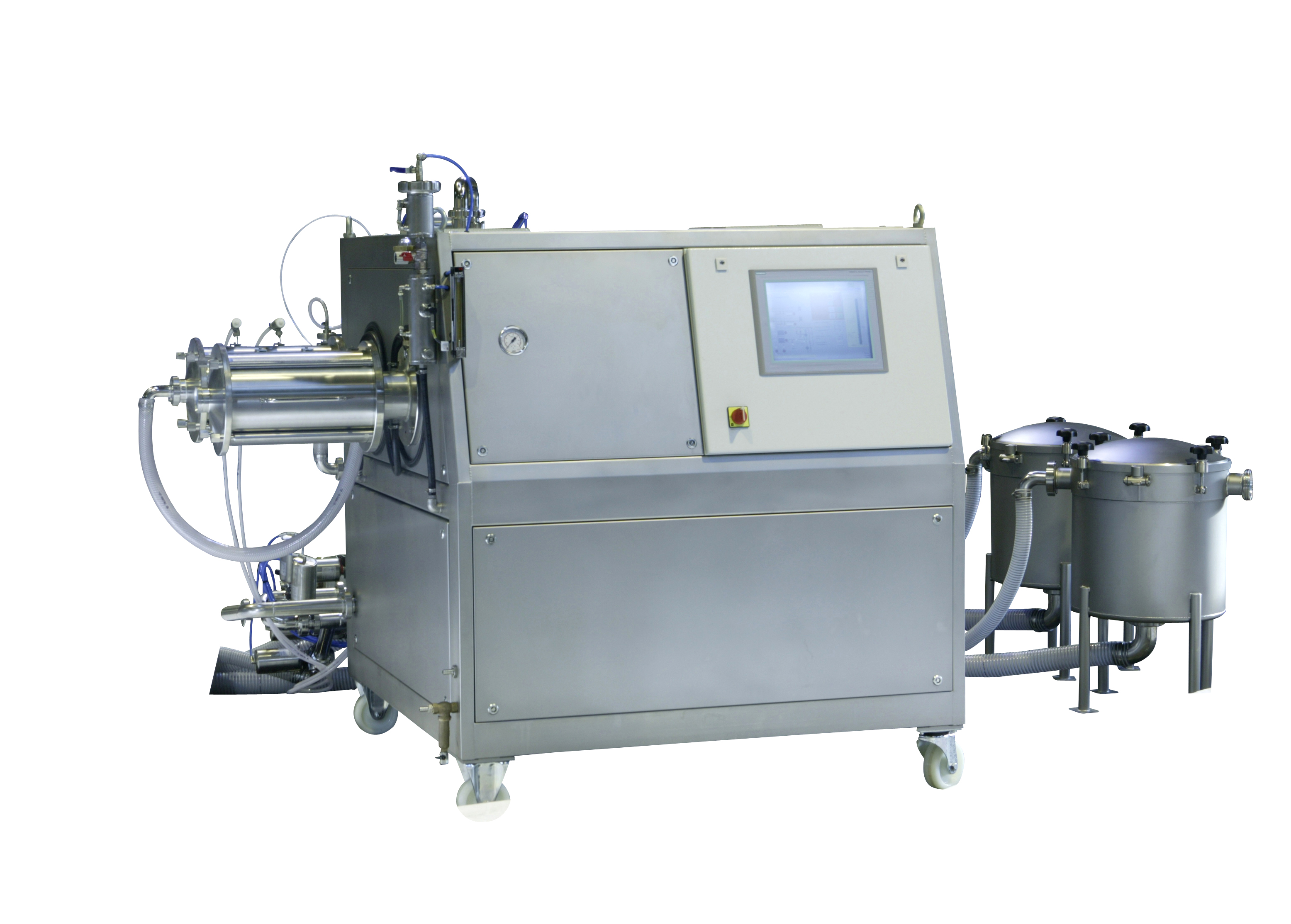 CAMPEN foam mixer with two filter buckets
Efficient and uniform foaming process
Considerable savings in compound
Improvement of carpet quality
High degree of reliability
User-friendly machines
Easy adaption and integration into your production set-up