CAMPEN Foam Mixers
CAMPEN offers a wide range of mixers for foaming and accurate dosing of latex etc.
Market leader in the carpet machinery industry
The use of fillers in latex compounds is very widespread in the carpet industry, which results in deviations in the compound density. At the end of the 1970s, CAMPEN faced this challenge and developed its patented measuring system for continuous density measuring.
Measuring pipe for continuous compound density measuring
The compound density at pump pressure and atmospheric pressure can be continuously measured by means of this system. Consequently, the quantity supplied and the density (at atmospheric pressure) of foamed latex or the like can be controlled very accurately.
Savings as a result of exact density and output
As the density and output can be controlled very accurately, the window of tolerance within which one can operate becomes much smaller. As one always wants to ensure that output is equal to or larger than a certain setpoint, a smaller "plus / minus window" will automatically result in considerable savings.
Our 3D video shows how the automatic foam mixer and density measuring system work. To see the full-length film and have a further explanation of the process, please contact Peder Helbo, our Sales Manager.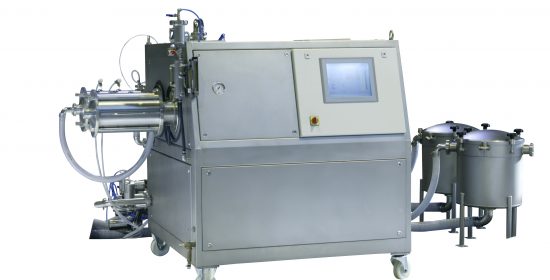 Considerable savings in compound
High degree of reliability
User-friendly machines
Dosing systems
Remote control
Foam bank monitoring or control
Recipe management
Monitoring of the load of the mixer head(s)
Automatic selection of compound