High-quality machines for the nonwoven industry
CAMPEN develops and manufactures machines and systems for winding, slitting and rewinding purposes worldwide. Being a preferred supplier to some of the largest nonwoven producers in the world, CAMPEN has proven its capability within machine building and winding know-how.
Today, CAMPEN offers winding systems ranging from simple, lower budget solutions over special winders to fully automatic hi-tech winders.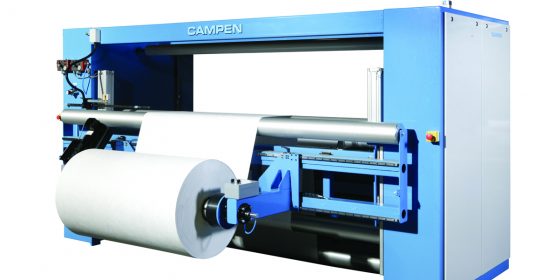 Adapted to your production
CAMPEN's experienced engineers and technicians can adapt and adjust our solutions to your specific production set-up.
We have delivered systems to the nonwoven industry since the 1980s and have an in-depth understanding of the different production processes and possible technical set-ups. We know the different product types and how to adapt our equipment to them. The machines are well tested and have proven their worth in a number of different production facilities.
Contact us today for a dialog on how CAMPEN can make a difference in your production set-up.