Tufted Carpet Backing
CAMPEN offers turnkey lines for back coating of tufted carpets.
100% in-house design and manufacture of complete lines
CAMPEN is a very competent partner possessing know-how within all functions forming part of a backing line for tufted carpets.
Generally, all parts are designed and manufactured in-house ensuring full control of all details regarding manufacture, delivery, maintaining schedules as well as test and commissioning.
Customer satisfaction
When purchasing a complete backing line from CAMPEN, the customer has one contact partner only eliminating the risk of misunderstandings between different suppliers.
Customer satisfaction on all completed projects is measured on an ongoing basis, and thus documented on a very high level.
Design and configuration of a backing line
Having a vast knowledge of all facets of a backing line, CAMPEN is capable of advising about the configuration of a line for a specific production. In this way unwanted bottlenecks and unnecessary investments can be avoided.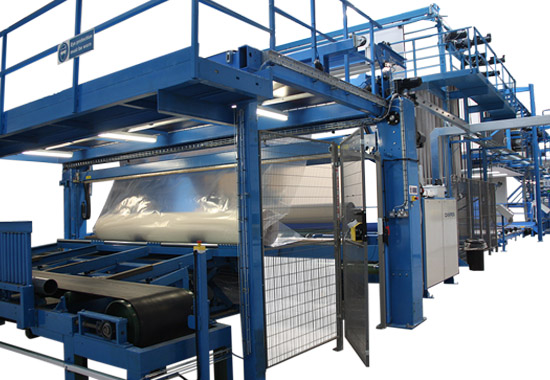 CAMPEN offers hi-tech turnkey lines for backing of tufted carpets and artificial grass
Speed from 2 to 40 meters per minute.
Carpet width from 2000 to 5400 mm.
Product types: needle felt, tufted carpet (loop or cut pile), artificial grass, automotive carpet, carpet tiles etc.
Small, manual lines and big, fully automatic lines with high volume.
Integration of in-house, fully automatic mixers resulting in savings in latex consumption and ensuring a high, homogeneous quality.
High degree of automation not only saving manpower, but also ensuring high quality and quantity.