Bonding of Airlaid Fibers: Enhancing Strength and Functionality
Introduction to bonding technologies for airlaid fibers
Are you looking for effective bonding solutions for airlaid fibers? At CAMPEN, we specialize in providing high-quality bonding techniques that enhance the strength and functionality of airlaid webs. Bonding plays a vital role in the production of airlaid nonwovens, determining the ultimate functional properties of the material. Our advanced bonding methods ensure superior performance for various applications, including absorbent core materials for baby diapers, feminine hygiene products, incontinence products, wipes and more.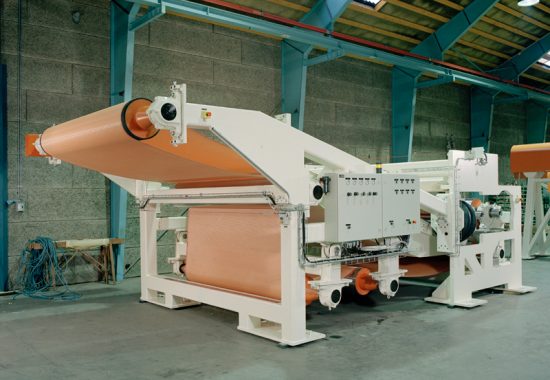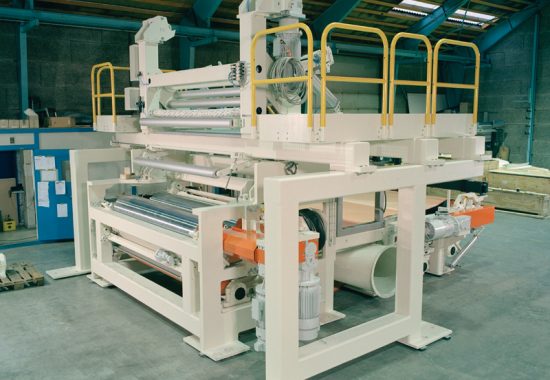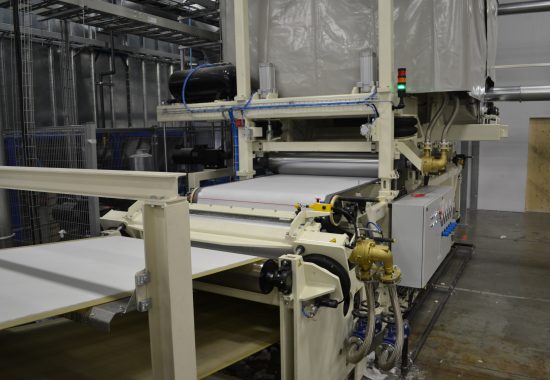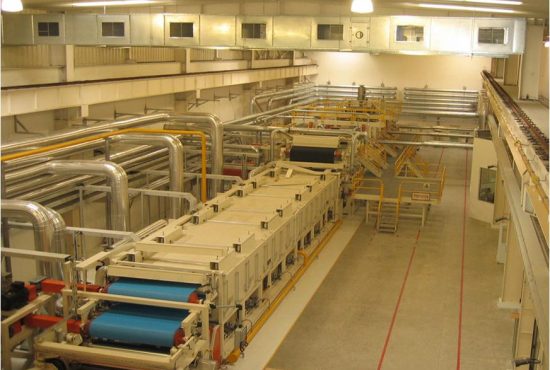 BBAL airlaid line 2300 mm
Explore our comprehensive range of bonding technologies, each tailored to meet specific requirements
1. Chemical bonding
Achieve excellent bonding strength through a chemical bonding process. This technique utilizes specialized chemical agents to create strong bonds between airlaid fibers, enhancing the overall strength and integrity of the material.
2. Thermal bonding
With our thermal bonding technology, we employ heat and pressure to create a robust bond within the airlaid web. This method is highly effective in producing absorbent cores and different types of wipes, ensuring optimal performance and durability.
3. Mechanical bonding
Our mechanical bonding process involves using mechanical means, such as needling or entangling, to interlock airlaid fibers. This technique enhances the material's structural integrity, resulting in improved strength and stability.
4. Hydrogen bonding
Here bonding is achieved by a combination of pressure, humidity and temperature to create so-called hydrogen bonds, eliminating the need for other bonding methods. Typically used for absorbent cores.
Discover more about each bonding technology
Binder spray technology: learn about our innovative method of applying binders to one or both sides of an unbonded or pre-bonded airlaid fabric. Our motorized lifting and lowering system, quick clamp connection and easy serviceability ensure precise and efficient binder application.
Batch mixing of binder: explore our state-of-the-art CAMPEN mixer, which enables efficient preparation and mixing of binders, additives and water. Our pumping unit, flow indication, pressure measuring and duplex filter unit ensure accurate and uniform binder distribution.
In-line binder mixing: discover our versatile mixer that seamlessly integrates with various binder application systems. This solution ensures accurate and homogeneous binder mixing, meeting the highest industry standards.
At CAMPEN, we combine our expertise in airlaid technology and bonding techniques to deliver exceptional results. Trust us for efficient and reliable bonding solutions that enhance the strength and functionality of your airlaid fibers. Contact us today to discuss your specific requirements and explore the possibilities of our advanced bonding technologies.