Airlaid Web Forming: Creating Quality Fiber Webs for Diverse Applications
The process for quality fiber webs
In the forming process, the loose fibers from the fiberization process are formed into airlaid webs. CAMPEN's airlaid forming is accomplished through rotating, perforated drums with inside agitators and positioning above a movable air permeable forming wire for process air.
CAMPEN offers three technologies, each optimized for specific production purposes. Contact us to discuss which technology would be best suited for your production and product type.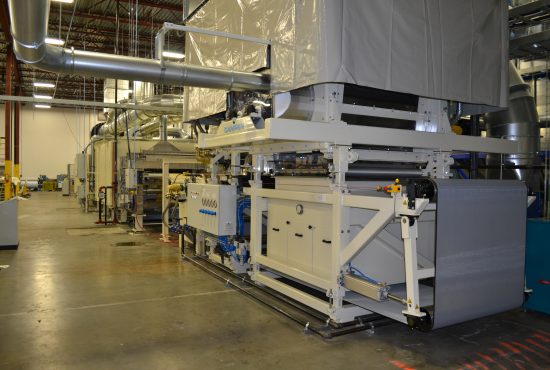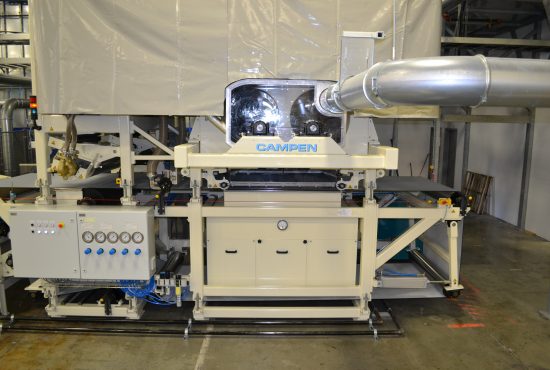 Advanced drum forming technology for airlaid production
With easy maintenance, no oil dripping and the ability to handle fibers up to 12 mm in length, our drum forming heads offer superior performance. Experience fine airlaid webs for wipes, hygiene products and tissues. Explore the flexibility of combining drum forming and beater forming technologies.
Enhancing quality and efficiency with hot-roll embosser
Elevate the quality and physical appearance of your airlaid production with CAMPEN's hot-roll embosser. Our airlaid web transfer system ensures seamless transfer and embossing. Produce high-end napkins, wipes and disposable products with high-quality patterns.
Pushing the boundaries of web forming with CAMPEN's beater forming technology
CAMPEN's patented beater forming technology pushes the boundaries of web forming possibilities. With the ability to process fibers from 1 to 30 mm in length and various weight ranges, our technology fills a gap in current airlaid forming methods.
Combine beater forming with other web forming technologies such as meltblown, spunbond, carding systems and wetlaid technology for versatile applications. Handle long fibers like waste fibers or natural fibers such as algae, straw, hemp and more.
Experience efficient and versatile production of airlaid material for wipes, hygiene products, packaging and more on one compact line while saving on energy costs.
>> See more about our beater forming technology here
>> Test the beater forming technology on our pilot line at our test center