Turret winder
The turret winders are designed for in-line continuous operations with flying roll change and built with cantilevered shafts up to a width of approx. 1200 mm for easy handling of rolls. For wider webs, the machine will have winding shafts supported on both sides, but can also have a fully automated roll change system. Turret winders can efficiently and consistently wind high quality rolls with a diameter of max. 2000 mm.
Ensuring a constant and controlled web tension
A turret winder has by definition always a center-driven winding process, but can also be a combination of center and surface drives making it possible to achieve the desired roll compression without having a high increase in web tension. To keep a constant and controlled web tension, the fabric tension of incoming web is controlled by means of load cells with feedback to a servo drive.
Additional choices to further optimize your winding process
Turret winders can also be equipped with web guiding, spreading rollers for elimination of creases, selvedge trimming units and in-line slitting facility.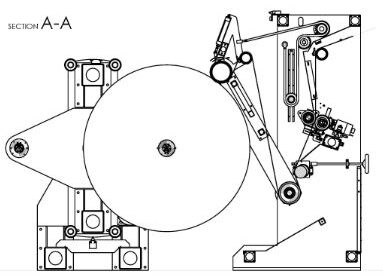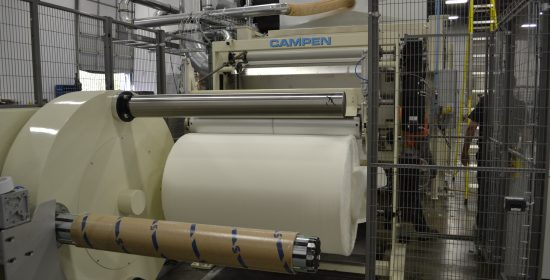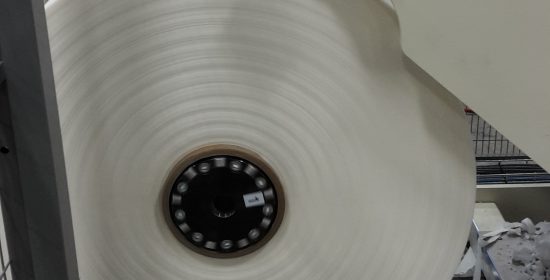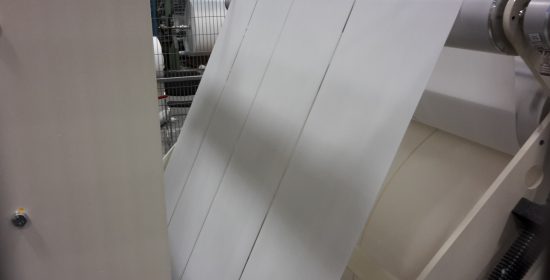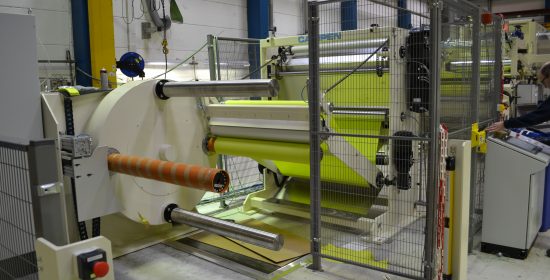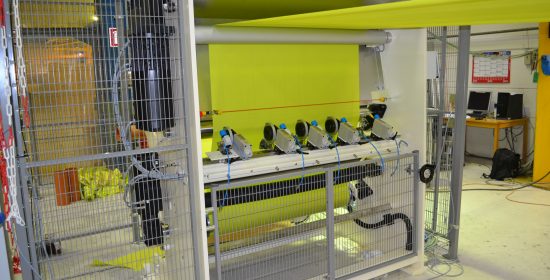 Proven and reliable technology
All winders are completely preassembled and tested before delivery
Easy operation with high attention to the operator's safety
Non-stop operation with flying roll change
Easy and flexible integration into existing production lines
The turret winder will always have a center-driven shaft and can optionally have a driven top rider roller.
Center drive with servo control
Top rider roller with servo-controlled pressure, and optionally it can be driven
Tension control by means of load cells
Different cross cutting systems depending on type of fabric
In-line slitting system, shear or crush cut