Automatic Foam Mixer
The CAMPEN automatic foam mixer is used for foaming of natural / synthetic latex or adhesive.
With the CAMPEN mixer, the supply of air, latex compound and dosing additives is continuously measured, and the flow rates are automatically adjusted.
Efficient and uniform foaming process
The density of the latex compound is measured before the foaming process. Consequently, the preset values in g/m² or kg/h as well as the foam weight required are kept constant irrespective of possible deviations in the carpet speed, the output of the mixer or the density of the latex compound.
These automatic adjustments ensure an efficient and uniform foaming process, which will reduce the latex consumption and improve the quality of the carpet.
Integrated solution in your production set-up
The configuration of the CAMPEN mixer can easily be adapted to your specific production set-up. CAMPEN also offers complete carpet backing systems, where the mixer is an integrated part of the solution in combination with different types of application systems.
Contact us today and learn more about how the CAMPEN mixer will make a difference in your specific production set-up.
Unique interaction with foam table
The CAMPEN mixer and foam table cooperate by monitoring and adjusting the size of the foam bank to ensure conformity and accuracy. Learn more about the CAMPEN foam table here.
Our 3D video explains how the automatic foam mixer and measuring system work. To see the whole film, please contact us.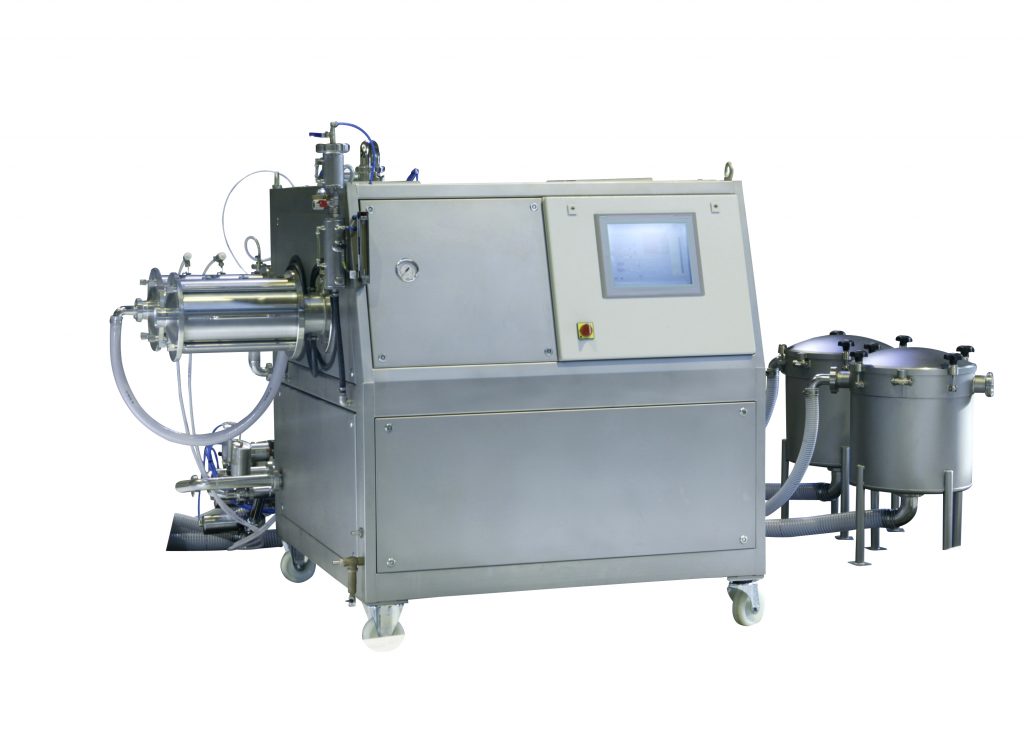 The automatic CAMPEN foam mixer ensures:
efficient and uniform foaming process
reduction of the latex consumption
improvement of the carpet quality
easy adaption to your production set-up
Max. output:                                                 9000 l/h
Foam density:                                            25 g/l up to 1000 g/l
Accuracy, latex compound:                   ± 1 %
Accuracy, additives:                                  ± 1 %
Operating range:                                         1:10
Accuracy, foam weight:                            ± 5 g/l
Repetition accuracy:                                  ± 1 %
Mixers with other specifications can also be supplied
Up to three dosing pumps for gelling agents, dyestuff etc. can be integrated
Remote control
Printer for various prints
Automatic adjustment of the doctor roller or regulation of the foam weight for automatic compensation of deviations in the pile height or absorptivity of the carpet
Sequence control of up to 99 recipes