Drum forming head
Web formation is accomplished through rotating forming drums and needle rollers. The CAMPEN former heads offer maximum fiber flexibility and are provided with high performance drums and needle rollers.
The capacity of the airlaid forming head is depending on the following:
Mix and type of fibers
Drum diameter
Working width
Suction capacity
With the CAMPEN drum forming head technology, many different types of natural, cellulose-based and man-made fibers can be airlaid / drylaid into a web.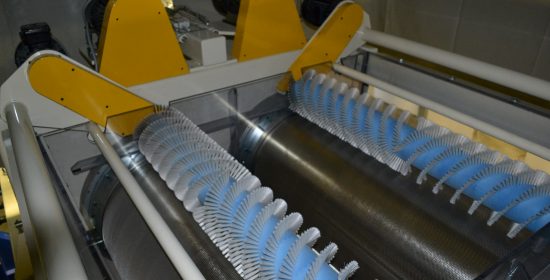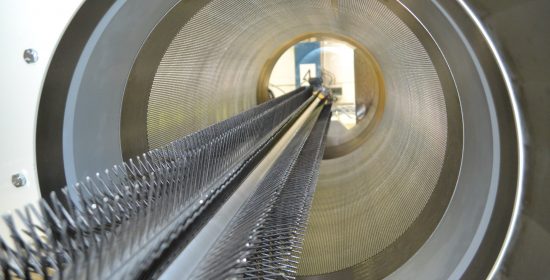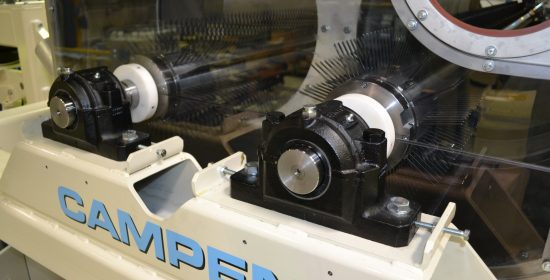 Easy to clean and keep clean during operation
Low energy consumption
Minimum of manually adjustable components
Fiber length up to 12 mm
No need of nits/lumps return system to hammer mill
Low degree of maintenance
Optimum and easy process adjustment to ensure an even g/m² profile in CD and MD
Optimum fiber formation at line speed up to 500 m/min., without web beaching/shadows or other defects in the web
Drum diameter: 335 mm – 435 mm – 615 mm – 740 mm – 995 mm
Production width range: 250 – 5000 mm
Line speed up to 600 m/min.
Basis weight range: 38 – 1000 g/m²
Able to feed man-made fibers like PP, viscose, PE/PET, PE/PP or super absorber fibers into the airlaid forming process
Able to feed SAP into the airlaid forming process or between each forming heads